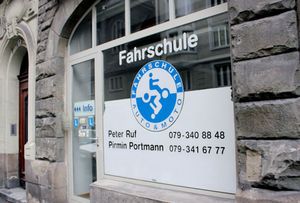 If you want to learn to drive motor vehicles, you need a Learner's permit. This is issued by the road traffic office of the canton of residence, provided you have the Theory exam have passed the test. The learner driver must be accompanied during driving by a person who has reached the age of 23 and has held a valid driving license of the corresponding vehicle category for at least three years.
To be able to register for the driving test, some requirements are necessary:
You must have at least 18 years be old.
You must have a nationally recognized Emergency helper course visited and made a Eye test passed at an authorized optician.
You must provide a written Theory exam in which you provide information about traffic rules.
You must have a certain number of practical driving lessons have completed. One hour/lesson at a driving school costs about CHF 70-90.
The registration for the Driving test is usually done by the driving school or the driving instructor.
Get advice from the driving school or your driving instructor (addresses of driving schools can be found in question 1 of this section).
You can find general information about learning to drive here.