Support
Who helps students with their homework and where to find childcare during school vacations - you will find answers to these and many other questions in this section.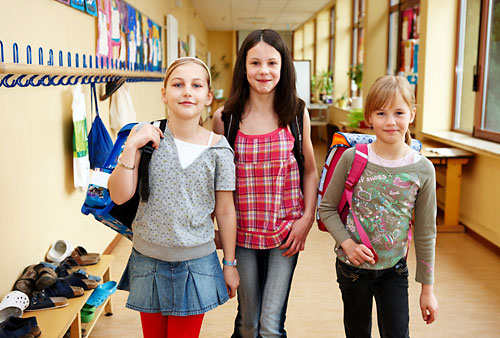 Questions:
01. Who will help my child with homework?
Some municipalities and schools offer a supervised homework help an. There, the child can do the tasks under the supervision of a tutor. There are also private tutoring services. It is best to ask your child's teacher about the offer.
02. Who will take care of my child over lunch, after school or during school vacations?
In some communities there are day care centers or day nurseries. There, children are cared for outside of kindergarten and school hours. The children can also have lunch there. Some schools offer lunch care themselves. There is a charge for such services. However, income levels are usually taken into account.
For more information, please contact here.
Check with the school or after-school care center to find out what options are available during school vacations. Daycare families can also provide care during the school vacations.
03. What services are available for foreign language children?
Integration and support services are provided for foreign-language students who have insufficient knowledge of German. Please inquire with the school administration upon registration or with the school management upon admission.

The teacher can inform you whether HSK (home language and culture) classes in your native language are offered in Obwalden. The HSK courses are voluntary and take place in addition to the regular school lessons.
04. Can my child go to school without a residence permit?
Public schools must enroll all children living in Switzerland, regardless of their residence status - including Sans-Papiers children. This applies until the end of compulsory education (9th school year). School, teachers are not allowed to pass on data about children to the police.
Additional information and addresses of specialized counseling centers can be found at www.sans-papiers.ch.
05. Is there additional help for special difficulties?
When children have particular difficulties, it is important that they get help. There is free support for various problems: if the child has problems with speech, a specialist in Speech therapy help. For problems with reading and writing, a Dyslexia-therapy. A therapy in Psychomotor supports, for example, problems with moving and integrative remedial teaching for problems with learning.
Your child's teacher will be happy to help you with any questions.