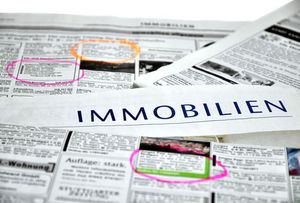 It is recommended to different ways to look for a new apartment. This will significantly increase your chances.
Internet: Vacant apartments are advertised on real estate portals.
Administrations: Request a registration form from as many building cooperatives and property managers as possible.
Newspapers: Vacant apartments are also advertised in daily newspapers, community gazettes or neighborhood newspapers.
Free ads: In shopping and community centers, neighborhood stores, restaurants, schools or hospitals there are also advertising boards. You can post an ad there free of charge or search for offers.
Circle of acquaintances: Not all vacant apartments are advertised. Therefore, inform your relatives, friends or co-workers that you are looking. They may receive valuable tips in this way.
Various real estate search engines: